We are a racing family. My husband competes in triathalons and long distance stuff, my 10 year old son plays club level soccer and is a swimmer AND very fast runner. My 8 year old daughter is an amazing swimmer and runner. Both older kids also have medals for achievement in various school things. I have medals for running. Give the younger two a little time and I'm sure they will acquire their own collection of medals.
My older two have their medals hanging ON their trophies. Its ridiculous. I really should just buy some hooks but haven't gotten around to it.
Me and my husband have ours hanging on one side of an antique window that is in our bedroom. We need a few more to balance out the window because it is listing to one side. Again, this is slightly ridiculous.
I'm in the market for a more attractive/efficient way to display our achievements. Here are a few options I've seen and liked:
I love
the title
"Always Earned, Never Given" - that's great.
For the
marathoner
...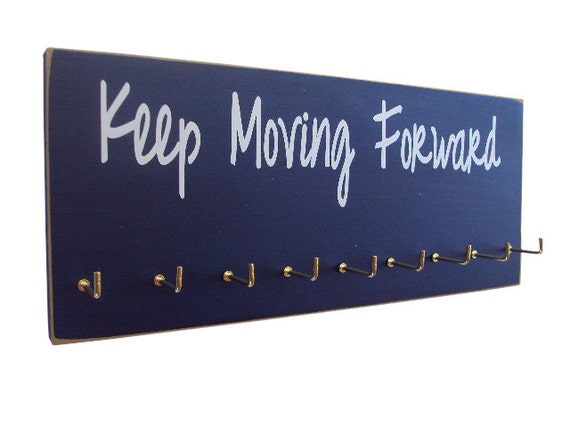 I also like the message on
this
. It's simple...
So tell me: how do you display your medals/trophies? What has worked for you and your family?